MATTHEW PENN
---
---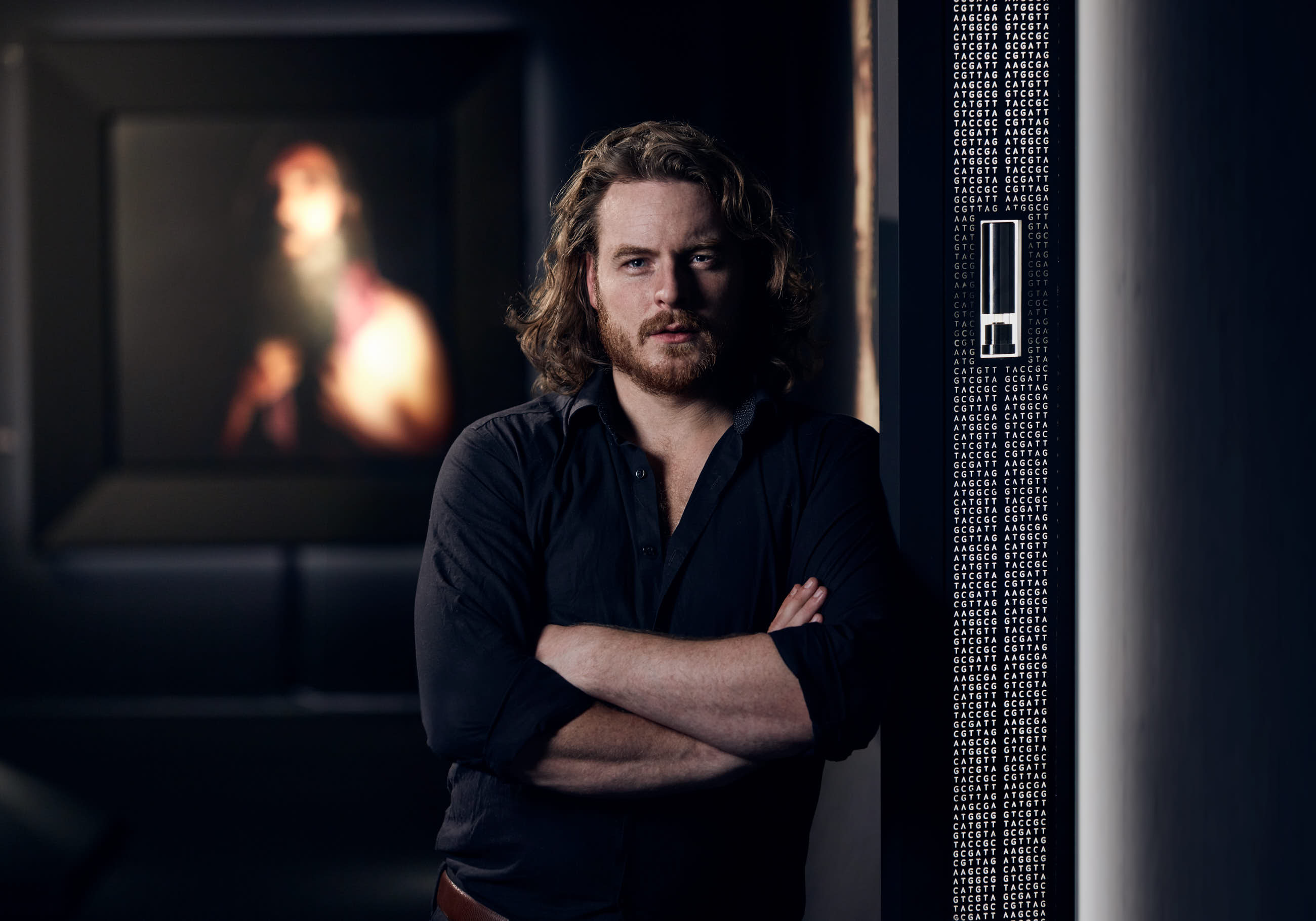 ---
British artist Matthew Penn's fascination with the natural world was cultivated in part by his Grandfather, a master picture restorer with whom Penn spent much of his childhood. Encouraging the young artist to assist him in preparing frames for renovation, Penn's artistic form became evident soon after his grandfather suggested he hone his skill by drawing animal skulls found in woodland that surrounded the workshop.
A natural evolution from his figurative practise, the Fragile Fight project draws on Penn's childhood experiences in his grandfather's studio and his passion for the natural world.  Recognising that the general population are largely disconnected from the plight of the animal kingdom, the Fragile Fight brings its emotive message to the forefront of the conversation.
Central to Penn's execution is the evolution of his practise through his methods of display. It is here the significance of time spent in his grandfather's company is most apparent; Penn has chosen to install his mammalian sculptures outside the confines of the traditional gallery aesthetic using nature and the environment as an extension to his palette and exhibition space. His use of these techniques harmoniously links the varied elements of his practise and roots his installations to environments both urban and remote, rendering them uniquely identifiable.
See below, Auxilium, an example of Penn's figurative work. For more information about the artist's practise, please visit matthewpenn.com.
---
---
AUXILIUM / Cast bronze and crystal glass / Private Collection